So… Last Tuesday
May 26th, 2009
I attended/was in my first Beat Battle ever! It was located in the Fremont area at the High Dive. Presented by My BIG cousin Kuddie Fresh and The Subliminalz. There was a batch of 18 very talented producers in the Battle.
MTK, DJ NPHARED, MARCUS D, JACK THE RIPPER, ISAAK MEEK, TOPE (of living proof), TILESONE, JOEY DEFONE, BOOMBOX MASSACRE, TAY SEAN (cloude nice), BAKED BEATZ, BUDDY ROSS, JD FLOW, HYDEF, KDCUTZ, S.SWIFT, NARXIS DAN and DJ ELGRANDE.
It went by so fast it didn't feel like there were that many producers in it. But, I got this information straight from Joey T's List. All in All… The Battle was a great experience and I ended up winning! It most definitely has prepared me for the Red Bull Big Tune.
I knew I had heat but I didn't feel prepared. Procrastination is an Epidemic, Lol. When I showed up I had to wait outside for not being of age. Eventually I got in and It was time to start. One by one, Producer after producer was eliminated. My first battle was against Isaac Meeks. It seemed like everybody knew who he was! They said he would be a challenge.
I went up not knowing what to expect, A little nervous might I add. I had to pop out my medicine… "A CapriSun". Lol.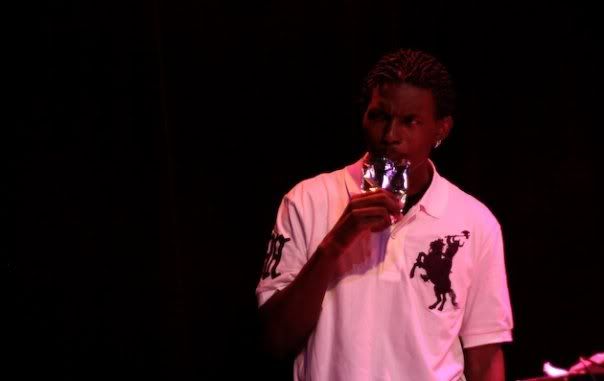 Next thing you know Isaac played a slappin' a_s rock beat. I knew I had something to top that! After that It felt like the rest was history. But, Since Isaac was so popular and it was so close they ended up protesting a sudden death round. I ended up eliminating him… Yay me! Lol.
Next was DJ ElGrande (who got in last minute). I admire that mane, He came prepared! The crowd was kind of simmered down by now. He went first and lured me in with a slow joint. So I played a slow one. Next thing you know He pulled out a super west coast joint. I was like "Hmmmmm… I see you" and played a south joint that brought the crowd back. Yay me again!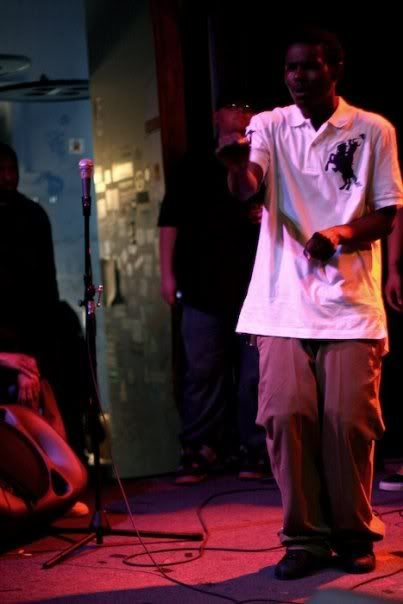 3rd round I had to face TilesOne. He had some hard beats! He even adjusted them on the mixer as they were playing (whitch was a real good look). After the first two rounds I kinda was getting the hang of things. My Auntie Chok had to give me some constructive criticism… "Why you goin' easy on these cats? Don't be savin' your bangers for the end.. Play um' now!" And I did just that!
The last round was tough though! The boy Marcus D had some super fire! His samples were great quality and had nice drums to follow. On the first beat.. I just played another West Coast slapper. The last song was hard to pick though. Marcus D played another great sample beat and Joey T switched it up a little "On your last beat you can let it play how long you want". I remember being "socked and pressed" LTDB! ANYWAYS…….
That pretty much changed the whole game. I could play one of my most creative/different beats on my CD's. This one pretty much sealed the deal!!
I won my first and only Beat Battle!  Whoot Whoot!!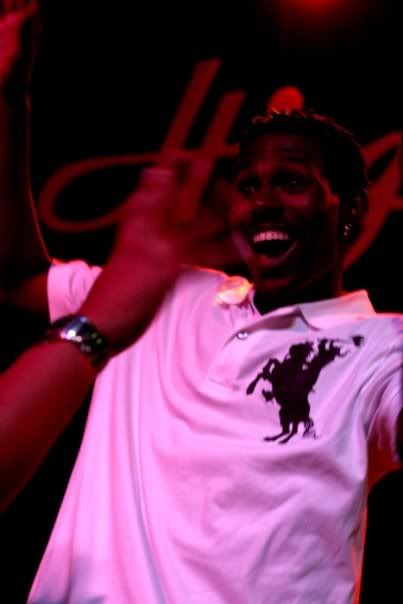 Congratulations to all the contestants!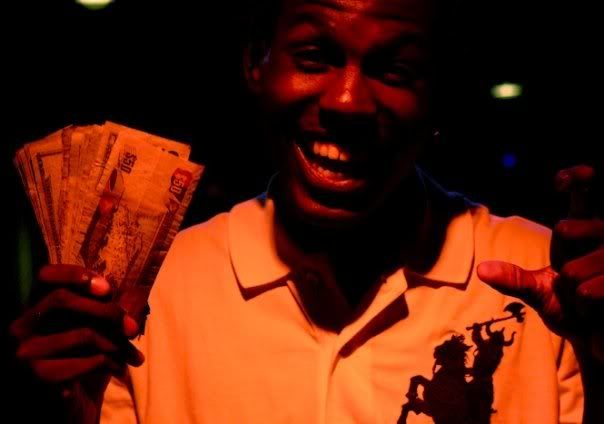 Videos coming soon!!